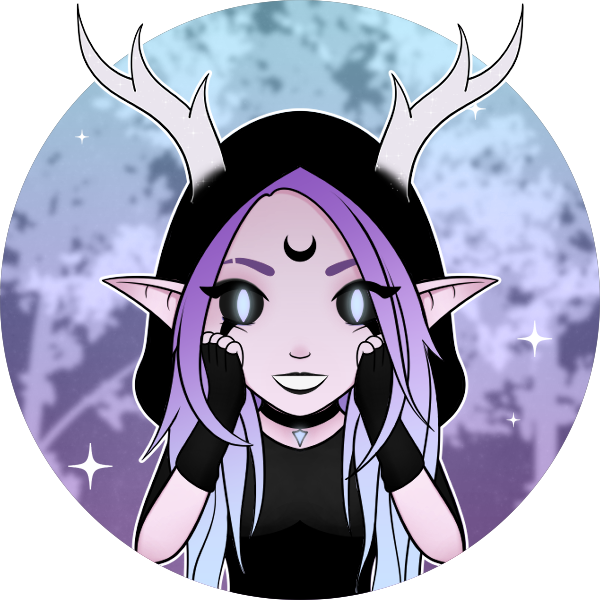 Azyrax, also known as Azy, is a self-taught illustrator from the USA. She draws inspiration for her artwork from various video games, fantasy worlds, and magic.

She delved into digital art in 2016, only creating portraits for her characters for roleplay. As her artwork improved, she took on several commissions for other original characters but eventually stopped as she became burnt out much quicker. Determined to build her future with creativity, she found another way to make a living while doing what she loves - a shop!

Planning started in June 2020, and it was very overwhelming at first as she never dabbled in the business side of things before. There were all these things to calculate, legal things to look into, and overall a big clump of things you wouldn't typically think about. So many things. After studying all of these over the years, running test shops on various platforms, and trying different methods, she finally landed here, a cozy, small, dark faery-themed shop where she can offer her favorite art pieces on apparel, accessories, home goodies, and more!